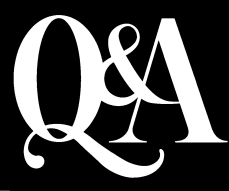 A couple of days ago I posted a status on my Facebook offering to answer any question anyone had. I always have questions for the writers of the blogs I read, so I thought I would throw this out there a an opportunity to answer some questions. So here they are:
Who is your favorite superhero?
Good question :-) I would say that I think Batman is the coolest. He drives a sweet car and has a way cooler costume than Superman. On top of it, he has a cool sidekick, Robin, who is pretty good looking in the movie (Chris O'Donnell). He has a secret lair and a butler too! Superman is allergic to kryptonite. What superhero is allergic to something? Yeah, Batman wins.
How do you keep the seam on your hats straight?
Almost every hat I make, I start each row with a chain 3 and then dc into the same stitch. I pretend that the chain 3 isn't there and join the end of the row to the top of the first actual dc I made. I found that this makes a seam that stays straight, and it doesn't create a hole. I even do this on hats that ask me not to do this. It is just how I prefer to create my seam.
OK....Seriously. Where do yo get the time to get all your orders done?
Haha, I am in no way finishing orders quickly! I have orders out until April. I have learned that I need to be honest with my customers about the time it will take me to complete their order because I am one person who is also a mother, attending grad school, completing an internship, a wife, and sings in a group. When I DO complete orders, I usually do it at night after my daughter has gone to bed. I usually crochet most nights (except Tuesdays and Wednesdays because I have things I do till 10pm those nights). I am often up until 11, but it is definitely my time to wind down and relax. I also try to take advantage of time in the car (when my hubs is driving :-)).
How long have you been crocheting?
I started some time in college. I think I was 20, so that would mean I've been crocheting about 7 years. Trust me, it has been a learning process. When I think back to the first couple of years I was crocheting, I have to laugh at my learning process of joining, increasing, decreasing, and how to read a pattern. I'm really glad I stuck with it, even though I frogged a lot of projects.
How did you get your business going so strong? :) And how long did it take to get up and going?
Ya know, I feel like it took off faster than I even realized. It is amazing how easy it is to get your name out there when you use the internet! I started by selling at a couple of craft shows, and then started posting things on Facebook, started and Etsy shop and then started this blog. I did a giveaway on Fingerprints on the Fridge, which helped bring some traffic to my site as well. The biggest thing was networking, and then as people bought my hats they became automatic advertisement for me! I would say I really started things in March or so, and by July I had steady orders in.
Another great way hat my business has taken off is by selling at Village Kids Consignment Boutique. They found my site on Etsy and asked if I would be willing to sell my stuff in their store! They have been great to work with and have taken orders for me.
I think the biggest thing is that I do what I love and I believe I produce a quality product. I always put the customer first and try to please them. Like I said, they are the ones that do the most advertising for me! I keep it exciting by coming up with new styles and color combinations.
I would say that I feel that this past year has just been one blessing after the next with this. I never thought that things would pick up like they did and that I would be sending orders to California, Alaska, and Europe and have people asking ME for advice on a project. It has been flattering, exciting, and I really feel that God has had His hand in this endeavor.
Thanks for your questions! If anyone has anything else they want to know let me know!